Roasted Brussels Sprouts With Bacon
Debbwl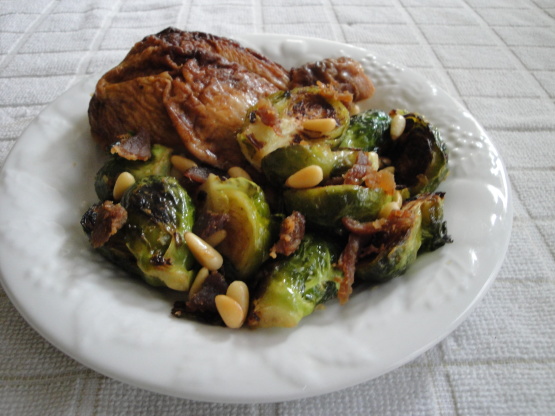 This is an adaptation of Anne Burrell's recipe. I am a former Brussels Sprouts hater who now loves them! I use frozen sprouts, but fresh would probably be even better!
Preheat oven to 400 degrees.
Toss sprouts with olive oil, salt and garlic.
Roast in baking pan until tender, about 20 minutes.
Meanwhile, toast pine nuts in skillet. Set aside.
In same pan, cook bacon until crispy. Remove from pan and set aside.
Toss the roasted pine nuts and bacon with sprouts, roast for a few more minutes or until heated through.