Prep 10 mins
Cook 45 mins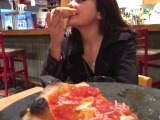 Never eat boring boiled sprouts again. Brussel sprouts were grown to be roasted with olive oil, Kosher salt, and freshly cracked pepper. Or you can even live a little and add Andouille sausage, or garlic or chestnuts. This is a great side dish to almost any entree. Enjoy y'all!
Directions
Preheat the oven to 400 degrees.
Clean and trim the sprouts and remove any discolored outer leaves.
Using a small paring knife, make a deep x in the end of each stem. This allows even cooking.
Toss with olive oil and season with the salt and pepper in a baking dish.
Pop into the oven and cook for approximately 45 minutes, (toss occasionally) or until the sprouts are tender and some of the outer leaves are browning.
Reviews
Most Helpful
Great brussels sprouts! Mine were pretty big so I cut them in half instead of cutting the 'x' in the core. Cooked them until they were nice and brown and loved the rich flavor. Thanks for sharing the recipe! Made for the Best of 2010 Event (recommended by Maito)

I'm in love! I always thought Brussels Sprouts were bitter and needed a bunch of butter to cover up their nasty taste! This is the simplest and best tasting Brussels Sprouts recipe ever! Hubby liked it so much he said they were good enough to eat as a snack!
This method makes a very delicious product - nice and brown and crispy. I can see why it made it into someone's best of the year cookbook! I used less oil and skipped making the "X" cores too, I think they are unnecessary.