Prep 15 mins
Cook 25 mins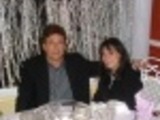 Holiday Side Dishes From Woman's World Magazine 11/23/04. Roasted with French herbs, red onions and crunchy pecans, then tossed with butter, these Brussels sprouts are sensational. When buying fresh Brussels sprouts, choose ones that are small, bright green, firm and have compact leaves.
Directions
Preheat oven to 425 degrees.
In large bowl toss Brussels sprouts, onion, and pecans with oil, salt, herbes and pepper until coated. Spread mixture over large ungreased jellyroll pan.
Roast, stirring once, until sprouts are browned and tender, 20-25 minutes. Transfer to serving bowl; toss with butter to coat.
Most Helpful
This is fantastic! I used less oil and shallots and it worked out beautifully. Also at the end rather than add a ton of calories with the two tablespoons of butter I just spritzed it a couple times with the butter spray. Very good sprouts!

Such an easy and tasty way to have Brussels Sprouts. Love the combination of onions and pecans with the Brussels Sprouts. Also love that can just put them in the oven and then do other things. Thanks so much for the post

My husband doesn't like brussels sprouts, so I made this for me. I scaled the recipe down for one person and skipped the butter and it was still wonderful! I very seldom make something just for me and I'm so glad I made this! Thanks!