Prep 10 mins
Cook 40 mins

This comes from one of my favorite chefs, Ina Garten, The Barefoot Contessa. This is the only way I like brussels sprouts. I add a little chopped garlic to this recipe!
Directions
Preheat oven to 400 degrees F.
Cut off the ends of the Brussels sprouts and pull off any yellow outer leaves.
Mix them in a bowl with the olive oil, salt, and pepper.
Transfer them to a sheet pan and roast for 35 to 40 minutes, until crisp outside and tender inside.
Shake the pan from time to time to brown the Brussels sprouts evenly.
Sprinkle with more kosher salt (I like these salty like French fries) and serve hot.
Most Helpful
Very tasty indeed! I love brussels sprouts prepared any way that you can cook them, this is one of my favorite ways. I grabbed a handful of frozen sprouts and put on a foil lined tray, sprinkled with olive oil, salt and a few turns of the pepper mill. Threw it in the oven with a meatloaf and cooked for 40 minutes. Thanks for sharing!

Simply delicious!! Ina's recipe uses the basic ingredients and makes them shine with her method. The brussel sprouts were crispy on the outside and full of an almost melty goodness on the inside. I wouldn't change a thing. These are addictive! This coming from a confirmed brussel sprout hater until this year.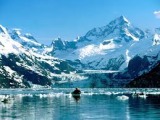 Delicious!! This is the best way to enjoy vegetables, especially brussels sprouts! And Ina Garten really knows her stuff!!! I quartered my sprouts so they would be all the same size and cook evenly throughout. I love the Barefoot Contessa and I love these sprouts, thanks for posting!!!