Redsie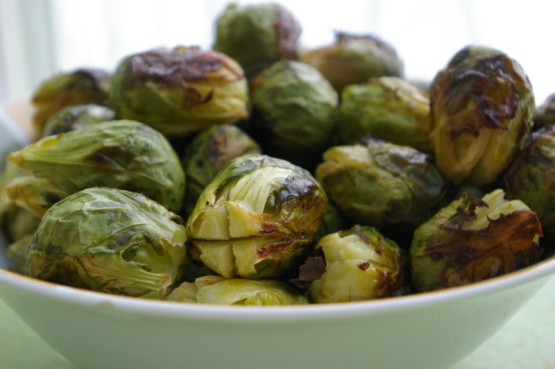 I used to think that Brussels Sprouts were gross. But I never had them roasted, only steamed. Roasting brings out a whole new flavor that is very enjoyable.

Top Review by Ms. B
This is simple but so good, I absolutely love brussel sprouts prepared this way. Sometimes I add different flavors (garlic, onions, pepper flakes etc.) but the basic recipe is a good one. I start with the 425 F oven and after the first 20 minutes when I stir the pan, the oven goes down to 350 F for the remaining 20 minutes.
Preheat oven to 425 degrees.
Any brussels sprouts approaching ping pong ball size should be cut in half to reduce cooking time.
Place brussels sprouts on a baking tray.
Cover brussels sprouts with olive oil and salt.
Bake for 20 minutes.
Stir or flip.
Bake for another 20 minutes.