Roasted Broccoli With Asiago
Jubes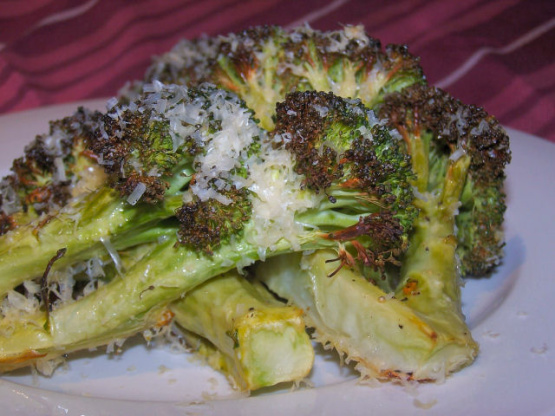 This is from March '08 Bon Appetit.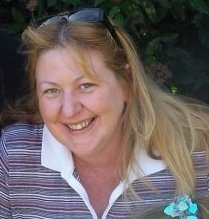 Top Review by Jubes
Quite a different way to cook broccoli and we did enjoy it. The roasting brought out 'nutty' flavours in the vege and the cheese was a great addition. I wouldn't have thought of cooking brocoli this way-but still my fave way to cook/eat broccoli is steaming. *Reviewed for Aussie NZ Forum May Recipe Swap 08* Photo also to be posted
Pre-heat oven to 450°F.
Trim the broccoli stalks, and cut each crown of braccoli lengthwise into 4 spears.
Place the broccoli in a large bowl and toss with olive oil.
Sprinkle with salt and pepper.
Transfer broccoli to a large rimmed baking sheet.
Roast the broccoli until crisp-tender and stalks begin to brown, about 25 minutes.
Return the broc to the bowl and toss with the cheese, to coat well.