Roasted Broccoli Drizzled With Lemony-Garlic Butter
KPD123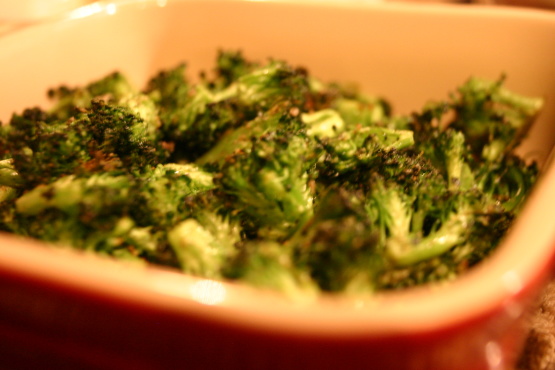 This is a wonderful side dish! This is also really good with asparagus instead of broccoli! Enjoy!

Okie dokie, only thing that can be said about this broccoli recipe is: FAN-FREAKIN'-TAB-U-LOUS! Enough said .....
On a foil-lined cookie sheet, mix the broccoli with oil, salt and pepper.
Roast at 475 degrees for 6-9 minutes, turning once.
In the meantime, add garlic and lemon juice to melted butter.
Pour mixture over broccoli.