lazyme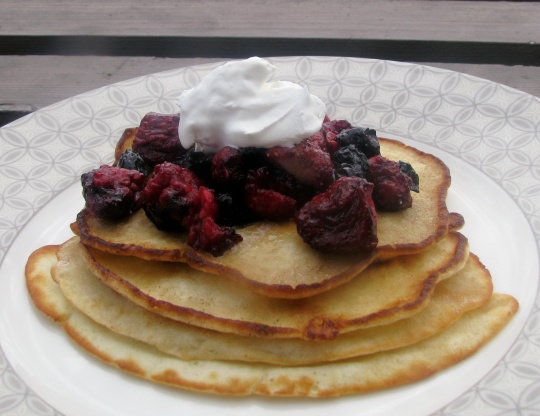 From jelly toast blog and posting for safekeeping. Interesting technique. She shows it on a s'more type recipe- a crisp waffle cookie, roasted marshmallow, dark chocolate, berry sauce, and topped with another crisp waffle cookie. Lovely. Think this would be excellent over pancakes and french toast, on ice cream, orange marinated pear wedges with some nuts and blue cheese, etc. Possibly switch out vanilla and cardamon and sub in chipotle or cumin and use on meat or mix into vinaigrette? Guessing at yield. And haven't a clue to how long it would keep in refrigerator.
Preheat oven to 450 degrees.
In a large bowl, toss together berries, sugar, vanilla and cardamom.
Spread onto a rimmed baking sheet and bake for 20-25 minutes or until the fruit is soft and tender.
Allow to cool.
Serve over ice cream, pancakes, french toast or spoon over roasted marshmallow s'mores. Enjoy!