Roasted Bell Pepper & Artichoke Quiche
llk2day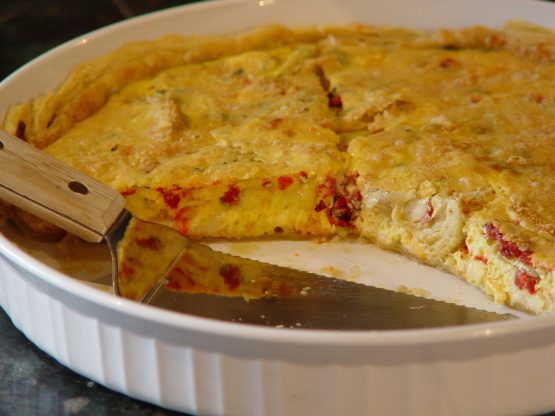 This recipe was created from a simple Quiche recipe I had around for ages...I thew in some things I had in my refrigerator and was surprised in how good it came out so decided to see what you think....
Whisk the eggs, half & half, garlic, salt & pepper together in bowl and set aside.
Sprinkle the Jack cheese over the partially cooked pie crust.
Distribute evenly over the cheese the roasted pepper, artichoke, and basil.
Pour the egg mixture over all.
Top with the Parmesan cheese.
Bake in a 350 degree oven for one hour or until a inserted knife comes out clean.
Let cool for about 10 minutes before cutting. Serve warm.
ENJOY!