Roasted Beets With Horseradish Cream
Prep 15 mins
Cook 1 hr 30 mins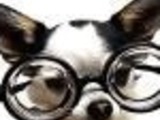 A delicious and really pretty side dish/salad adapted from a 1992 Gourmet. You can used horseradish from the jar (just drain any watery liquid) but if you can get the fresh root, do try it--the flavor is wonderful.
Directions
Cut the greens from the beets, leaving about 1 inch of the stems attached. S.
crub the beets, wrap them tightly in 2 foil packages, and roast them on a baking sheet in the middle of a preheated 350°F oven for 1 to 1 1/2 hours, or until they are tender.
Unwrap the beets carefully, discarding any liquid that may have accumulated in the foil, and let them cool until they can be handled.
Peel and halve the beets and cut them into 1/4-inch slices.
In a small bowl stir together the crème fraîche, the horseradish to taste, the zest, and salt and pepper to taste.
In a large skillet, cook the beets with salt and pepper to taste in the butter over moderately high heat, stirring, for 2 to 3 minutes, or until they are hot.
Portion out the arugula on six plates and place the beets atop the greens.
Top the beets with the horseradish cream and sprinkle the cream with the chives and salt and pepper to taste.
Most Helpful
Nice combo.
I got a big bag of beets for $2, so am finding new ways of using them. This made a nice addition to my Christmas Eve table. The sauce is what made the dish - I used creme fraiche. I might add a squeeze of lemon to the beets next time. Also, I think this might make more servings than shown. I had three generous servings from 12 ozs. of roasted beets.