Roasted Beets With Dill Yogurt Sauce
Isabeau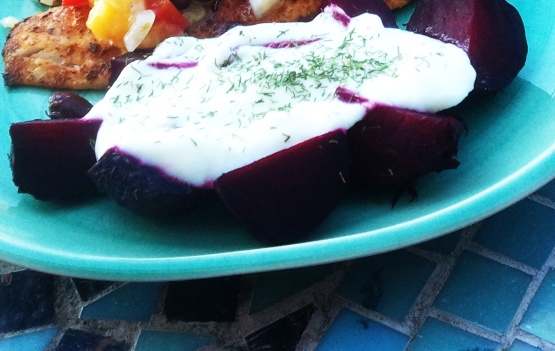 A delicious seasonal side. Enjoy with the bounty of beets in the fall! These are supposed to be roasted, but they taste just as good boiled. The idea for the recipe came from Chatelaine.
Remove greens from beets. Wrap individually in foil.
Place on grill or in 400F oven and cook until tender (45 minutes in oven).
Let cool ten minutes.
Slip skins.
Quarter and serve topped with yogurt, sprinkled with dill.