Roasted Beets With Capers
ChefLee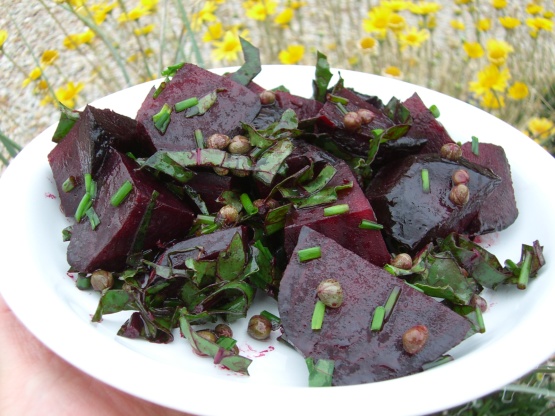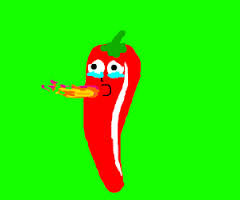 Wow!! Really great!!! I had never roasted beets from start to finish before, I always boiled them then roasted a flavor onto them. I am glad that I tried this because roasting the beets really brings out their sweetness!!! I had just four beets so I did not use all of this salt listed (I thought that it looked like quite a bit!!), I just sprinkled salt on and under the beets on the roasting pan. These salty ingredients balance very well with the sweet taste of roasted beets!!!! I love the usage of the beet leaves as a pretty and different-tasting sort of parsley. The beet-colored veining of the leaves looks so pretty in the salad!!! I had never had uncooked beet greens and they taste really good, not bitter but sort of like Italian parsley would taste. Since I had never roasted beets before, I realized that I should have put a fork all the way through them to make sure they were good and soft because there was ever so little hardness still in the middles. So next time, I will roast these for more like an hour and 10 minutes or more or less at this temperature to get them good and done. Thank you so much for posting this wonderful recipe, Dicentra!!!
Preheat the oven to 425°. Spread the salt in a small roasting pan and set the beets on top.
Transfer to the oven and roast for about 50 minutes, or until the beets are tender when pierced. Let cool for 20 minutes.
While the beets are still warm, peel and cut them into wedges. In a medium bowl, combine the beets and their leaves with the olive oil, vinegar, capers and chives.
Season with salt and pepper, toss and serve.