Roasted Beets and Carrots

Caramelized and delicious. Use organic whole carrots for better true-carrot flavor. I use turbinado sugar because the crystals are bigger and they dissolve more slowly, which seems to lead to a better caramelized crust. I sometimes do a mix of half golden beets and half red beets -- then when I serve them, I fan the veggies out on the platter in a rainbow: golden beets, carrots, then red beets. Pretty!
Directions
Peel carrots and cut diagonally into 1-2 inch thick wedges (1 inch for the thick end of the carrot, 2 inch for the thin end).
Place in a large bowl and toss with 1/4 cup each of olive oil and balsamic vinegar, 1 tsp kosher salt, and 1 Tablespoon sugar. Set aside.
Peel beets, slice into cubes approximately 1-2 inches square.
Spray baking pan with nonstick spray.
Mix carrots one more time, then empty gently into half of baking pan.
Move beets to bowl, toss gently with remaining oil, vinegar, salt and sugar.
Let stand 2-3 minutes, then toss one more time before transferring to other half of baking pan.
Bake 375-400°F for one hour, uncovered, tossing each vegetable separately once during cooking.
Serve immediately.
Reviews
Most Helpful
I used two colors of beets, fresh from the garden and added chopped onions and loved the result. Bright color that was so attractive, The flavors blended together nicely and where easy to bring together which was nice since we were having company over - everyone enjoyed

I used jar beets (Greenwood Brand), and mixed them in a baggie all together with the other ingredients and let them marinade for a few hours. Rather than roast them, I simmered them to warm on the stovetop (This is because my oven was in use by a 2.5 hr to bake cheesecake and I was hungry, lol). The carrots flavored the beets and vice-versa. A wonderful and delicious combination. Thanks for sharing. :)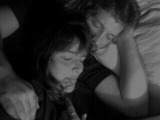 I didn't care for this. I think vegetables need more oil than vinegar in order to achieve good carmelization, and I think the vinegar caused them to be a bit dry and detracted from the taste of the veggies. I used sugar in the raw and could see no difference.