Prep 10 mins
Cook 50 mins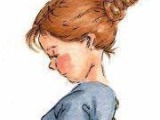 This vegetable side dish is as good at room temperature as it is hot. When serving hot they go well with roasted meat. Cooled, serve them as part of a salad selection or a light meal, with a chunk of feta cheese, either crumbled over or served whole to slice as needed.
Directions
Peel the beets and trim the stems to about 3 cm. Cut into 4 to 6 wedges, depending on size. Put the wedges in a baking dish that will hold them all in one layer. Add the vinegar, oil and herbs along with a good pinch salt. Toss well.
Cover the dish with foil and roast in a preheated oven at 200*C for 30 minutes. Remove the foil and roast until just tender when pierced with a fork, about 20 minutes more. There should still be some liquid in the dish; if this evaporates too quickly, add a spoonful or so of water during cooking.
Most Helpful
This is amazing! I didn't have enough beetroot so substituted potatoes for half the beetroot. This will be on my make often list. It would be good just with potatoes too I think
This is really delicious. I cut my beetroot up quite small, 1cm cubes and used my zyliss to chop the herbs together. My beetroot may have been quite hard as they did take quite a lot longer to cook. Instead of balsamic vinegar I used a lovely balsamic glaze that I had in my pantry. Served with feta sprinkled over the top. This is one recipe that I will make for Christmas Day lunch.

Yum! We're big fans of beet salads and this one is 'simply' brilliant. Much like the one I usually make, the addition of parsley and mint in this one made it really special. Went really well with a citrusy, roast chicken and creamy potato salad.