Roasted BBQ Chicken with Red Devil Rub
Karen..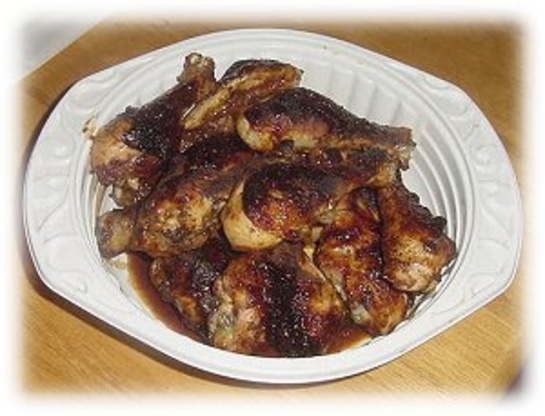 This is a delicious way to prepare chicken with a bit of zing. Makes enough for 12, so you may want to halve the recipe!

I made this last night for dinner and got 5 stars from my husband. I used the recipe for 2lbs of boneless skinless chicken breast, but added a bit more cayenne because we love the heat. I put it all in a ziploc bag and marinated for 3 hours then baked it for 30 minutes at 350°. It came out perfect. Thank you.
Place chicken on baking sheets.
Stir together the honey and Worcestershire sauce in a small bowl and brush all over chicken pieces.
In another bowl, combine all dry ingredients.
Sprinkle spice mixture evenly over all sides of chicken.
Cover the chicken tightly with plastic wrap and refrigerate for at least 2 hours or overnight.
Heat oven to 450*.
Arrange chicken in 2 large roasting pans, skin side up.
Roast for 30 to 35 minutes or until well browned and juices run clear.