Roasted Asparagus With Garlic and Fresh Thyme

Spring asparagus, fresh garlic with a bunch of fresh thyme from the garden topped with butter and olive oil, coarse salt and fresh cracked pepper. This is served hot but is good a room temp as well.Vegans can use all olive oil.
Directions
Place ingredients in order as ingredients stated in a casserole dish ending with salt to taste.
Bake in a 350 degree preheated oven for 20 minutes toss ingredients roast for 20 more minutes.
Most Helpful
Absolutely delicious roasted asparagus. I loved the garlic and fresh thyme. My favorite part was probably the crispy ends. Heavenly!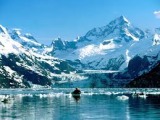 Delicious! One of, if not the best asparagus I have ever tried. I love that you can just throw in the whole sprigs of thyme. Next time I might just smash the garlic cloves, if I'm in the rush. I made my asparagus in a convection toaster oven, and since it was the thin kind it was ready in 20 minutes. Thank you for sharing this keeper.

Very tasty!