Roasted Asparagus With Capers
Boomette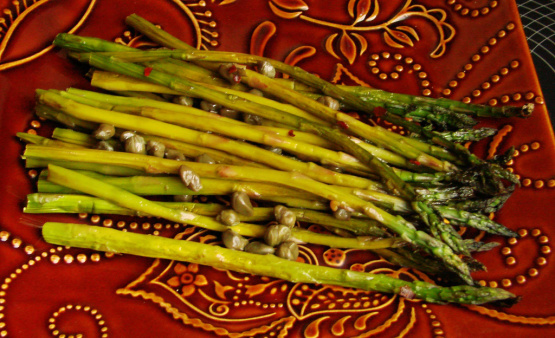 This recipe can be served warm or room temperature.
Preheat oven to 425 degrees F.
Arrange asparagus and capers in a baking dish; drizzle with oil, turn to coat.
Season with salt and red pepper flakes.
Roast asparagus, shaking pan at least once during cooking, until asparagus is tender-crisp and tips are golden, about 12 to 16 minutes.
Let cool; serve warm or room temperature.