Roasted Asparagus With Browned Butter

Reminds me of the promise of spring.
Directions
Preheat over 450 degrees.
Place asparagus in a roasting pan; drizzle iwth olive oil. Sprinkle evenly with salt and pepper. Bake for 8 minutes or until tender-crisp.
In the meantime, melt butter and minced garlic in a small skillet over medium-high heat; cook 3 minutes or until lightly browned and foamy, shaking pan occasionally. Do not burn. Remove from heat; stir in lemon juice. Drizzle butter mixture over roasted asparagus, toss well to coat. Srinkle lemon zest over asparagus.
Reviews
Most Helpful
The browned butter with the garlic and lemon is the best. Wonderful on top of the roasted asparagus. Thanks Gail :) Made for Holiday tag game
This is a great recipe for asparagus. The asparagus had the perfect consistency and the flavor from the browned butter with garlic was sooooo good! Thank you for a keeper. :)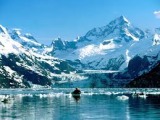 Simple and absolutely delicious!