Roasted Asparagus With Balsamic Browned Butter
gailanng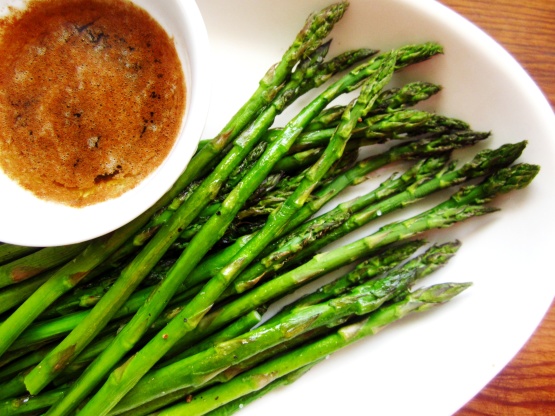 I found this recipe in a Cooking Light magazine; it differs from some of the other Cooking Light recipes in that there is no oil and fewer ingredients. It is a very simple and delicious way to prepare asparagas.
Arrange asparagas in single layer on baking sheet coated with cooking spray.
Sprinkle with Salt and Pepper.
Bake at 400 degrees for 12 minutes until tender.
Melt butter in small skillet; cook for 3 minutes until light brown. Remove from heat and stir in soy sauce and balsamic vinegar.
Drizzle over asparagas and serve immediately.