Boomette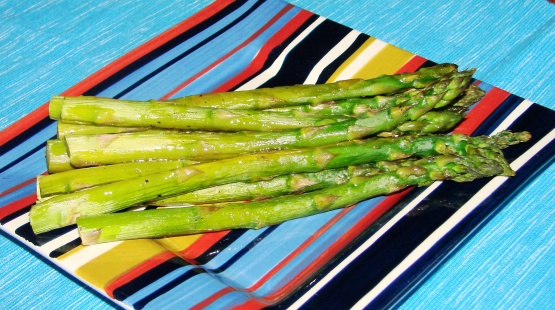 I got this recipe off the Food Network. Fast and very tasty. Hope you all enjoy it as much as my family does!
Preheat oven to 450 degrees F.
Trim the woody ends from the asparagus. Spread the spears in a single layer on a baking sheet, drizzle with olive oil, sprinkle with the salt and pepper, and roll to coat thoroughly.
Roast the asparagus until lightly browned and tender, about 8 to 10 minutes, giving the pan a good shake about halfway through to turn the asparagus. Arrange the roasted asparagus on a serving platter and top with some Parmesan (optional). Serve warm or at room temperature.