ImPat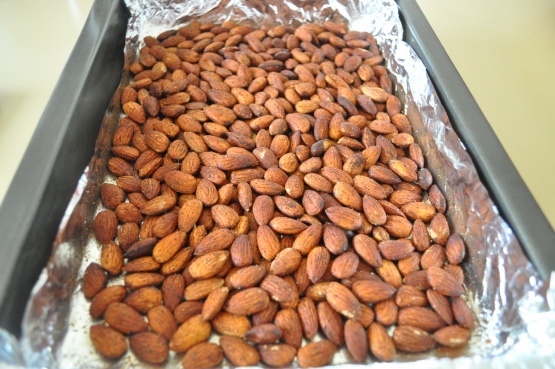 This recipe was found in Canadian Living's Gifts from Your Kitchen. There a a number of seasoning possibilities. Choose your favourite.
Preheat oven to 325°F.
Toss all ingredients together in a large bowl.
Line a baking sheet with parchment paper or foil.
Roast almond mixture until lightly toasted and skins are just beginning to split (about 20 minutes).
Let cool.