Roast or Steak Marinade(The Very Best!!!)
lazyme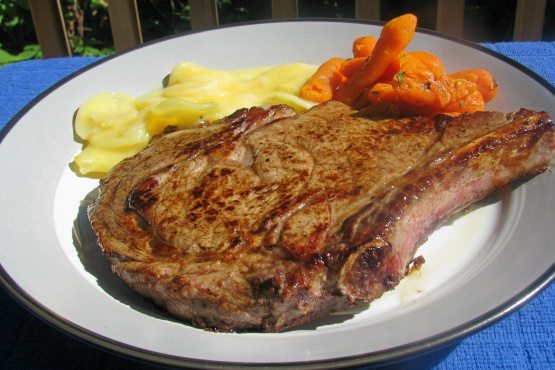 You will never use another after trying this marinade. For steak sauces-use a combo of whatever you have on hand. We usually use worchestershire, Heinz 57 & A-1 but it does not matter. I just grab & pour whatever is handy.
Dampen roast or steak with water. Pierce with a fork. Liberally coat with meat tenderizer, place in bowl or dish & set aside. Mix remainder of ingredients and pour over meat.
Marinate at least 4 hours or overnight.
Grill or cook how you prefer.