Roast Leg of Lamb With Rosemary and Garlic
GaylaJ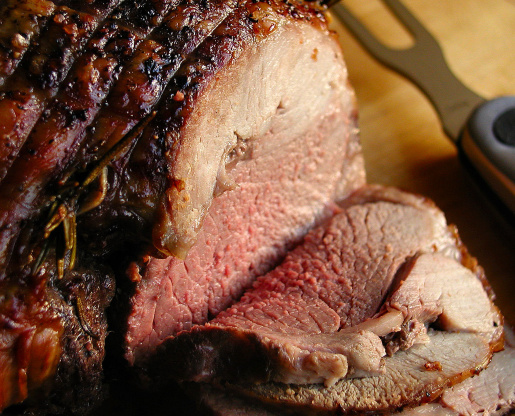 This is a dish we eat once or twice a month. For a change, you can cook sliced potatoes and sauteed onions in stock under the lamb. They get all those yummy garlicky juices dripping on to them.

I tried Jan's recipe. What two better flavors are there then garlic and rosmary? Wonderful, mouth watering taste, this lamb dish is a must do.....
Preheat your oven to 350f.
With a small, sharp knife cut slits all over the lamb (top and bottom).
Insert the slivers of garlic, and the rosemary sprigs.
Brush the lamb with the oil and season with salt and pepper.
Place on a wire rack in a baking tin and pour in 3/4 cup of water.
Roast for about 2 hours basting often with the pan juices.
remove from oven and cover loosely with foil.
Allow to"rest" for about 15 minutes before carving.
We serve with roasted vegetables, peas, gravy and mint jelly.