kiwidutch
A simple recipe with sensational flavor! I've adopted this recipe as it didn't have a loving owner. I have made it myself though and must say it makes an impressive sunday roast! Instead of using dried rosemary, you can also use fresh sprigs and insert them into the cuts with the garlic slivers.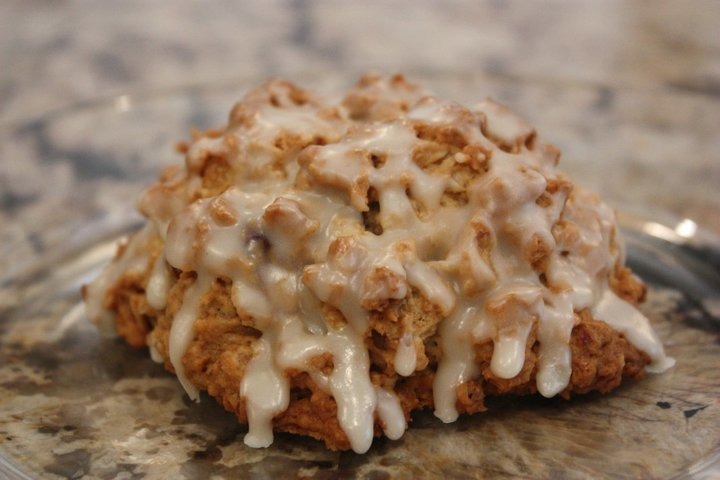 Top Review by aviva
A very good and easy dish to make! I used all of the ingredients as listed below. I baked my 4 pound lamb at 375 degrees for 1 1/2 hours to about 158 degrees. The temperature rose upon resting. I did not have a rack so I put the lamb in the pan, but still poured 1 cup of water in. I thickened the gravy as directed below and it tasted great.
Remove lamb from refrigerator 1 hour before roasting.
Preheat oven to 400°F/200°C/Gas 6.
Make small slits just large enough for garlic slivers evenly in the leg of lamb, and insert the garlic slivers.
Rub all over with lemon juice, then pat the rosemary and black pepper evenly over the surface. Sprinkle with salt to taste. If you're using fresh rosemary, just insert the sprigs with the garlic slivers into the cuts you made.
Place lamb, fat side up on a rack in an uncovered pan.
Roast 30 minutes to a pound or until the internal temperature reaches 175-180°F, for meat well done. If you prefer slightly rare lamb, roast until 160-165°F.
When done, remove from oven, cover the roast in foil and allow it to rest for 20 minutes before carving.
If you also want delicious rich gravy, place a 1 1/2 cups of lamb or beef stock in the bottom of the pan before you put the lamb in the oven, making sure that the rack sits above the liquid and the meat doesn't touch it. You can also add a sprig or two of rosemary to it and if you want baste the lamb a couple of times while it's roasting. Just before serving bring the liquid to a simmer on the stove top, making sure you whisk it well and scrape all the bits from the sides and the bottom of the pan. If you want more gravy you can add some extra stock or some of the water you have cooked your vegetables inches Mix 1tbsp of cornflour with 2tbsp of water and whisk it into the stock. Simmer until thickened and you have a wonderful gravy.