Roast Lamb With Lemon and Herbs
Jen T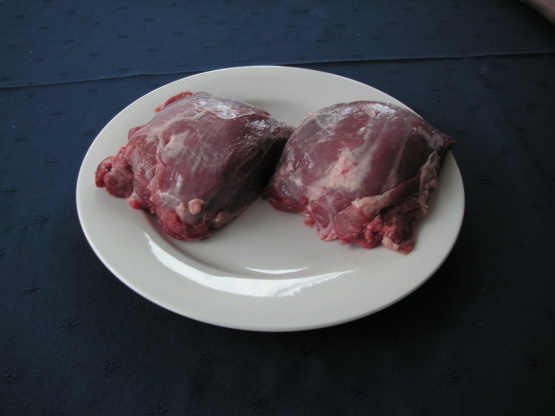 Moist and flavorful! Vary the fresh herbs to your liking. This is good when you add some sliced potatoes, carrots, and a little extra olive oil for the last hour of roasting. Serve with a green salad, and you've got your entire meal ready! Even better than the lamb itself, in my opinion, is gnawing on the bone afterward…heh heh.

Top Review by Jen T
I used 2 mini roasts of lamb and as I was unsure of what part of the lamb the cuts had come from (I forgot to ask!!) I cooked them at 350'F for the first 30mins then lowered the temp to 250'F for 2hrs then back to 350' for the last 30mins when I added some sliced potatoes. The lamb turned out moist & flavourful. I used an italin mix for the herbs and once mixed with the other ingredients I rubbed over and into the slashes before pouring over the lemon juice. I also added a spoonful of runny honey to the lemon juice. The battery on my camera ran out before I could take a photo of the cooked dish but I did get some before cooking. Thanks for a 'keeper'. :)
Combine herbs, pepper, garlic, and olive oil in small bowl.
Squeeze juice from lemons into another small bowl.
Cut lemon shells into quarters and place in roasting pan.
Trim excess fat from lamb roast and place on top of lemon shells; make shallow, ¾-inch-long slashes all over lamb.
Pour lemon juice over lamb.
Spread herb mixture over lamb and press firmly.
Sprinkle generously with sea salt.
Roast lamb at 400 for approximately 2-3 hours or until done as desired.