1 (3 lb) roast (of your choice)
1 (10 1/2 ounce) can Campbell's French onion soup
1 (10 1/2 ounce) can Campbell's Cream of Mushroom Soup
1 teaspoon salt
1 teaspoon pepper
1 teaspoon garlic powder or 2 -3 garlic cloves
Directions
Rub seasonings on roast, put in crock pot, pour the cans of soup over roast.
Cook on low for 8 hours.
If you like thicker gravy-thicken with flour or cornstarch.
It makes the best gravy!
Serve with mashed potatoes.
Reviews
Most Helpful
What a great tasting roast! The soups and spices add a wonderful flavor. I followed your suggestion and served this with mashed potatoes. A wonderful meal for a cold day. Thanks again Lori for another great recipe. :-)
Smelled heavenly while cooking. My 3 pound roast turned out very tender after about 7 hours on low. I skimmed off the fat on top and used the gravy when serving. I did not add the teaspoons of salt and pepper as the soups are usually salty enought for me, and I was right..no need to add any. Thanks for posting.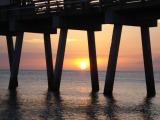 Probably chef error, but my roast turned out very tough & dry. I figured it was the crock pot, what could I possibly do wrong?! The gravy is really more an "au Jus" sauce, but is great. I'll try again with a different cut of meat.