Roast Chicken With Orange, Lemon & Ginger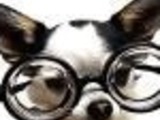 Ginger arrived in Italy with Arabic traders or North African Jewish immigrants, so it's likely that this is a Sicilian or Livornese recipe. From "Cucina Ebraica" by Joyce Goldstein.
Directions
Preheat an oven to 400°F
Cut the lemon into quarters.
Rub the outside of the chicken with one of the lemon quarters then discard.
In a small bowl, stir together the lemon and orange zests and 1 tablespoon of the grated ginger.
Rub this mixture evenly in the cavity and put the lemon and orange quarters inside the bird.
Place the chicken on a rack in a roasting pan.
Sprinkle it with salt and pepper.
In the now-empty small bowl, combine the melted olive oil, lemon and orange juices, honey, and the remaining 2 tablespoons ginger and mix well.
Place the chicken in the oven on its side and roast about ten minutes; turn on its other side and roast ten minutes more.
Turn oven down to 350°F and turn chicken so it is roasting breast side up and roast till done--about another 40 minutesuntil the juices run clear when the thigh is pierced with a knife, about 1 hour.
Baste with the citrus juice mixture at least 4 times during cooking.
Transfer to a serving platter and let rest for 10 to 15 minutes.
Variation: Use 4 tablespoons pomegranate juice in place of the lemon juice.
Most Helpful
I love this book and the recipe. I made this 2 years ago (I think) for a family holiday dinner and everyone enjoyed it, even dad who hates poultry. Thanks for poting.
Wow Kate, this is a great recipe. I cooked this in a roasting dish with potatoes & kumara (New Zealand sweet potato). Orange complements kumara well, so boy it tasted good. Once I had removed the chicken from the pan I made gravy by adding some chicken stock & about 1/4 c of NZ chardonnay (which just happened to be citrusy - perfect). Added some flour/butter paste & cooked this off to make a wonderful fruity gravy. This is a fantastic recipe, I did miss having stuffing but it was only a small loss. As the gravy & chicken is quite rich a little goes a long way. Thanks for a wonderful recipe!

This is an excellent recipe and not one of those you can throw together and forget. I faithfully basted mine every 15 minutes and was wonderfully pleased with the results. The skin was beautiful and looked very much like the photo. The citrus helps this dish to be moist and flavorful. I used the option of pomegranate juice in place of the lemon. The chicken I used may have been larger than 5 pounds due to the fact that I cooked the chicken an additional 30 minutes. The chicken was served with Butter Roasted Carrots Recipe #137144 and Episcopal Green Beans recipe #105319 for a delicious meal.