~Leslie~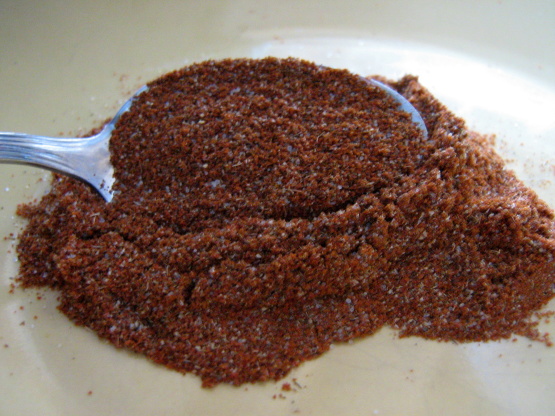 Wanted something different for my roast chicken and just grabbed a few spices - the result was fabulous. I used this on a roast chicken, but would be great on grilled or bbq thighs or breast pieces as well.
Mix all ingredients in a small bowl.
For roast chicken rub with olive oil them massage in spice mix.
For chicken thighs or breast coat pieces in spice mix and massage inches.
Cook as desired and enjoy.