Derf2440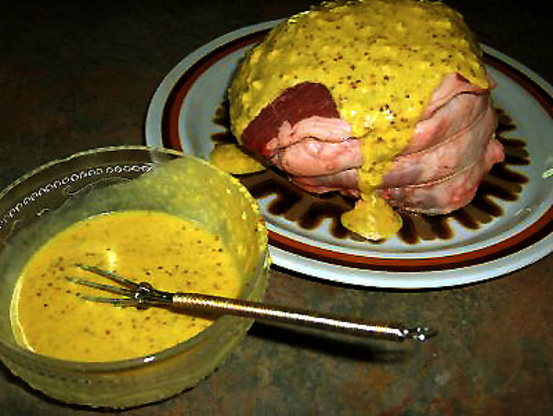 Also adds to the flavour of gravy made from pan drippings, OR slice potatoes about 1/4 inch thick and place around roast for last 45 minutes of roasting, rub slices into pan residue around roast. This slather is particularly good with Beef Roast With Veggies.

This was a delightful suprise... Made the roast beef on the rotisserie without the potatoes...delicious..next time I will do it in the oven with the potatoes(can't wait!)Thanks!
This is enough for about a 3 lb roast and acts quite well as a tenderizer, and leaves a wonderful taste.
Increase ingredients for a larger roast.
Combine all ingredients; whisk together till well blended.
Smother entire roast with mixture, rub well into roast; let stand 15 to 30 minutes.