KellyMae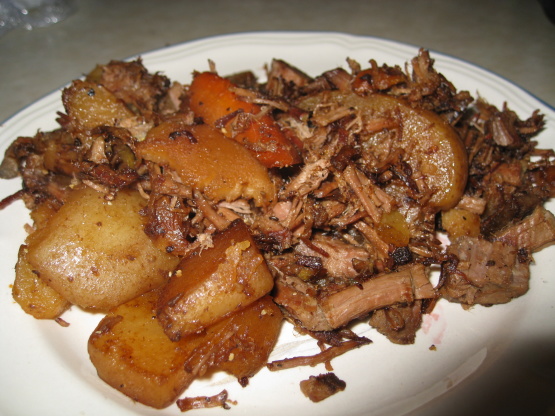 A good and easy way to use leftover roast, always a hit for a light lunch or dinner. Serve with green salad and hot rolls. Note: Other meats can be substituted, but it's the flavor of a beef roast that makes this recipe so good. My mother loves this dish with grated carrot, sometimes. I don't care for it, but you might like to try it.

We really enjoyed this. It was really good. We added a bit of cheese to the top before serving. Yumm!!!!
Sauté the onions until they're transparent.
Add the shredded beef and cook until the pieces start to turn crispy.
Add the potatoes and stir constantly.
Otherwise, they'll become gummy.
Continue to sauté all ingredients until they are browned and crunchy.
Add salt and pepper to taste.