PaulaG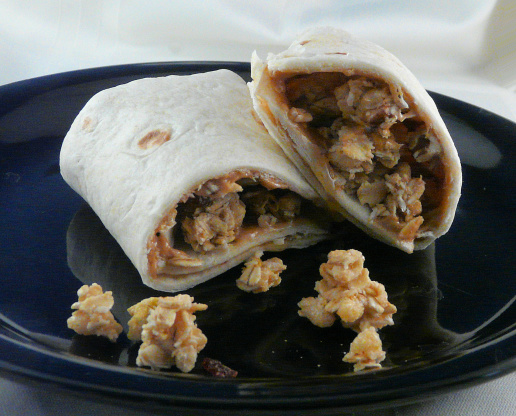 I make these on camping trips and hikes. they are great energy-boosters and are even more delicious. also try substituting cereal with trail mix.

This was great! I used a whole wheat tortilla, just 1/2 tsp natural PB (has a very strong flavor so less is OK!)-sugar free maple syrup drizzle & multigrain Cheerios. I also added half a sliced banana & sprinkled on some cinnamon to finish. Delicious, fast & easy. Thanks so much for sharing!
Spread tortilla evenly with peanut butter.
Sprinkle cereal on top.
Drizzle honey over cereal. Roll and enjoy.