Risotto With Dried Wild Mushrooms
ChefLee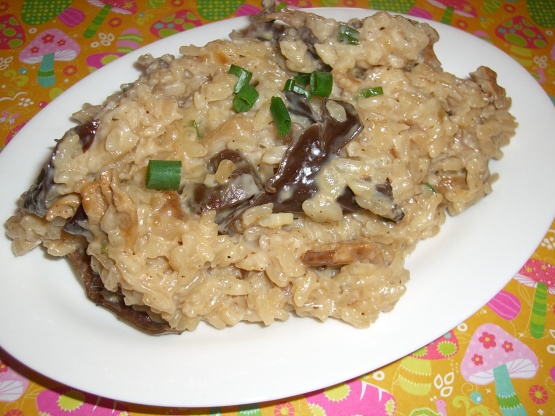 A very creamy rice. Use whatever dried mushrooms you have available such as oyster, shitake, chanterelle or even morels if you feel extravagant!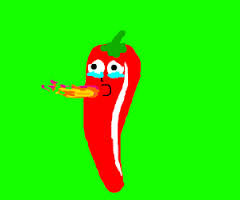 Delicious risotto!!!! I made this in honor of Chef Gordon Ramsay since Hell's Kitchen is going to start this Thursday, January 29!!!! Yeah!!!! He always yells at the chefs about risotto!!!! I cut this recipe in half but kept the mushroom amount the same and it worked out great!!! Also, used a shallot intead of onion because they are easier to mince. I ended up having to heat up some more broth and wine as I was cooking my rice on medium-low heat and it just kept absorbing but my rice wasn't fully cooked and creamy. After a lot of liquid had been absorbed by the rice, I raised my temperature to medium high and that's when the rice started getting soft and it was safe to turn up the heat because it was good and full of liquid. I used a dried mushroom medley that I got at Trader Joe's for a great price; it had porcini, oyster, shiitake, and black mushrooms. I'm glad I cut the recipe in half because this makes a ton and it is so rich and creamy!!! Thanks for the recipe!!!!
Heat stock to boiling, remove from heat and add dried mushrooms. Let stand for 15 minutes, strain mushrooms, and reserve liquid. Chop mushrooms roughly.
Heat oil in a large saucepan and add the onions and garlic.Saute gently for 2-3 minutes.
Stir in rice and coat with the oil. Pour in the wine and simmer, stirring, until the liquid is absorbed.
Stir in mushrooms. Add reserved stock by the ladleful, stirring until the liquid is absorbed and continue in this way until all the stock is absorbed and the rice is plump and tender.
Add the green onions, cheese and cream. season to taste with salt and pepper.