Brenda.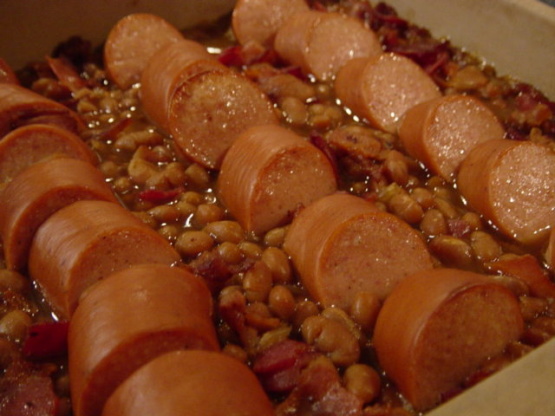 This is a family recipe. So easy, only 3-4 ingredients (2 really, if you don't want to add onion or bacon). It tastes wonderful though, on a cold WI winter evening.
1

(16 ounce) ring bologna

1

(30 ounce) can baked beans, pref. Busch's
1⁄2 onion, diced
1⁄4 lb bacon, cooked and crumbled (optional)
Preheat oven to 350°F.
In a large casserole dish, mix baked beans, onion and bacon. Add ring bologna.
Cover and bake in oven for 30 minutes, or until heated through.
You could also make this in the microwave on high for 10-12 minutes.