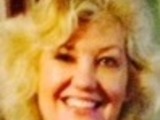 These yummy creations were on an antipasto platter at the Rimfire Winery at Maclagan (near Toowoomba, Queensland). I just HAD to ask the chef for the recipe! They've become a family favourite.
Directions
In a small bowl combine cheeses and curry powder.
Add at least enough curry powder to turn the mixture a pale yellow'eggy' colour- and more if you want it to taste really hot.
Beat until well combined.
Sprinkle 1 tablespoon of the paprika onto a plate or chopping board.
Take half of the cheese mixture and roll it into a ball.
Now roll the ball in the paprika until well covered.
Wash and dry hands and repeat with the rest of the cheese mixture.
Place cheese balls into a plastic box, cover with a lid and refrigerate until cold.
Serve with water biscuits (cheese crackers).
Reviews
Most Helpful
Wonderful blend of flavors in a simple to make party dish. Omitting the curry (personal taste) I threw it all in the food processor along with some garlic powder, cayenne pepper and a handful of pecans halves. I formed mine into logs and rolled them in Hungarian paprika and a little more cayenne. After chilling, they sliced beautifully! Thanks for the recipe!
After being fired with enthusiasm for your Best Ever Ginger Cake recipe (do try it, it's fabulous) - I thought I'd give this a go. Didn't have curry powder, but used a good dollop of Sharwoods Rogan Josh Curry paste intead, and it tasted great. The paprika is a professional touch as these cheese balls look like a lot more work was involved. My kind of cooking. Thanks for posting this recipe Kookaburra.
Wow, these are excellent. The flavour of the paprika and curry powder really go well together. Very easy to make and they look fantastic. I made mine in my small blender processing the harder cheeses first. Great with a glass of wine or icy cold beer. Thanks Kookaburra for a recipe that I will use often.