Ms B.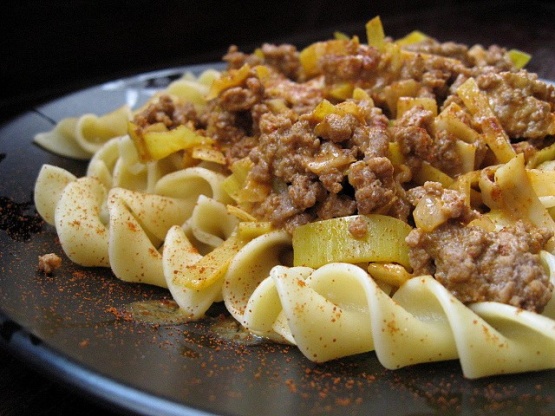 Oh, this is so good . Another recipe from my cookbook :)

I just made this because I had a bunch of leeks left over from another dish and wanted to use them up on a cool, fall evening. I thought this was very good!! I used the ground beef and chicken stock options, was sure to include tomato paste and used Dijon mustard. When I dished it up, I sprinkled just a tad of cinnamon. Soo yummy.
Saute onions in oil and butter for about 5 minutes.
Add ground beef and brown.
Add leeks, stock, mustard, salt and paprika.
Cover and simmer on low heat for about 15, stir often.
Add half and half and simmer for about 2 more minutes.
Season to taste.
Serve over egg noodles.