Rigatoni With Pumpkin and Bacon Sauce
Babycat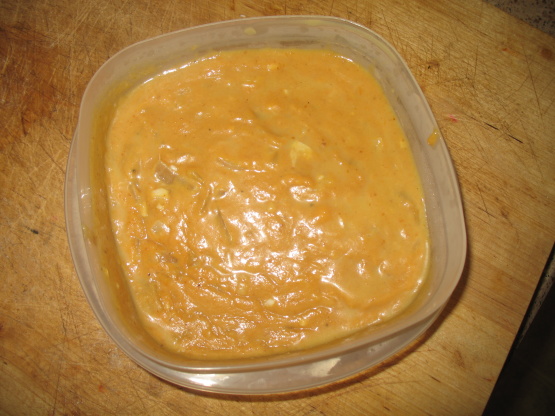 From the Cooking.com website as republished from "Pasta - Cooking with style".

Although the concept of the pumpkin bacon sauce sounded scrumptious, when I actually made the sauce it was a bit too salty for our taste. I even used low sodium bacon. I think part of the problem might have been that I included the bacon drippings in the sauce since I wasn't sure whether to discard the drippings or not. Made for My Three Chefs 2009.
Cut pumpkin into bite-size pieces and steam until soft. Mash the pumpkin gently.
Cook the pasta in boiling salted water until al dente. Drain.
While pasta is cooking, prepare the sauce. Sauté the bacon with the garlic until the bacon is crisp.
Put the mashed pumpkin into a saucepan and gradually stir in the cream. Add the bacon and garlic mixture and the parsley and gently warm the sauce. Season with freshly ground pepper.
Stir the grated Parmesan into the drained pasta. Add the sauce and toss to mix well. Serve immediately in heated bowls.