Bev I Am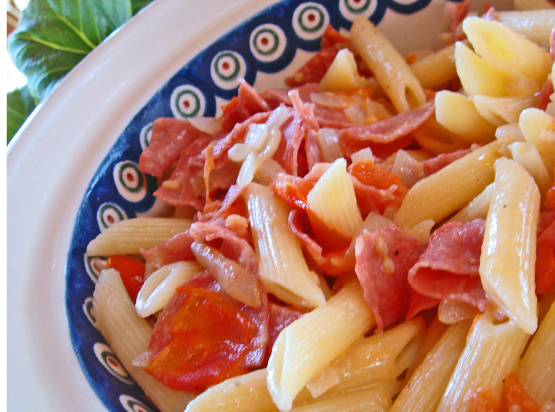 I've had this recipe for many years and enjoy it each time I make it. I received it from a co-worker.
Been cooking this for 25 years now and recently began using a food processor and wagon wheel pasta. This completely changes the consistancy creating a minced pepperoni sause which clings well to the pasta and my mouth is watering just thinking about it. :)
Heat frying pan and saute garlic and onion in oil until onion is clear. Add tomatoes and pepperoni. Saute until tomatoes cook down (approx. 3 minutes) Add cream, salt and pepper.
Toss with cooked rigatoni and top with cheese.