Claes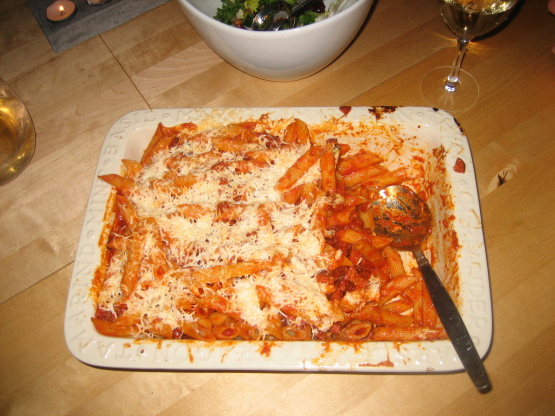 Simple Italian pasta dish. Great tomato sauce, the long cooking time gives it great flavour. Got it from the Sopranos cookbook and modifided it a bit.
Remove the skin from the sausages and finely chop the meat.
Heat the oil on medium heat.
Add sausage an garlic and fry until onion is soft.
Add wine and let it boil until all the wine is gone.
Add tomatoes, salt and peppar to taste.
Let it simmer for 75-90 minutes.
Cook pasta al dente.
Mix sauce and pasta in ovenproof dish.
Sprinkel with pecorini cheese and put in oven at 200 degrees celsius for 10-15.
Serve with arugula sallad and a nice bottle of red wine.