Ricotta Tomato Bread Bread Machine or Oven Baked
Kim127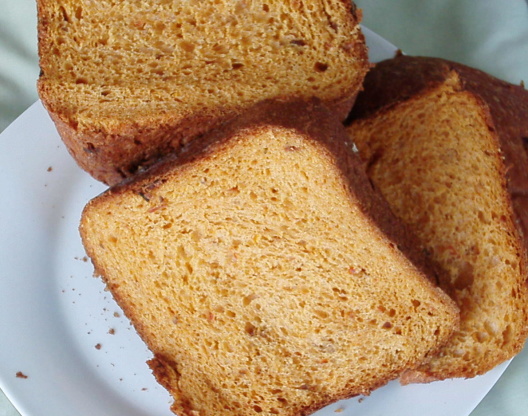 This is a pretty reddish orange colored bread. Sweet and tasty. You can use store bought sun dried tomatoes in oil with herbs and garlic which gives the bread lots of flavor and a wonderful aroma. Leftovers makes great toast, croutons a savory bread pudding, grilled and brushed with garlic oil.
Place all of the ingredients into the bread machine except the yeast. Pour the yeast into the yeast compartment (or follow the specific directions for your bread machine).
Bake the bread on the basic cycle.
Alternate method:.
Or set cycle for dough setting remove, shape and place on lightly oil pan let rise 1 hour covered with plastic wrap.
Brush top with an egg and water glaze sprinkle with rice flour or sea salt and bake at 350 degree 35-40 minutes till when tapped on has a hollow sound.