jenne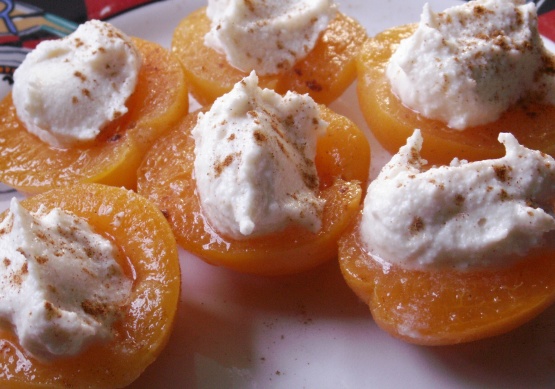 This lucious dessert is great for parties. It is easy to make, and very rich.
Mix ricotta, honey and cinnamon.
Spoon mixture into a piping bag with a star tip. I use a #18, but any size will work as long as it is large enough for the ricotta mixture to be piped through it.
Take each apricot and roll it in your fingers to reveal the hole made when the pits were removed. Pipe the ricotta mixture into this hole, filling the apricot.