DBulanda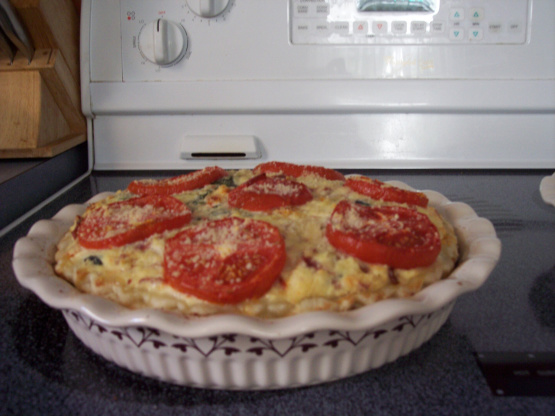 My mother started making this pie as a way to use leftover cold cuts. It has kind of been evolving. Prosciutto also works well in this pie.

Oh My Goodness! This was fantastic!!!!I have had other peoples lame attempts at this dish. I thought they were good till I had the real thing. Very easy to find ingredients, simple instructions, perfect. When I come to NYC I need you to make this and the stufaromanadama (you know what I mean) OK?
Combine all ingredients (except for pastry lined pie plates) in large bowl.
Pile mixture into pie plates.
Bake at 350°F for about a hour or until golden brown and set.