Jubes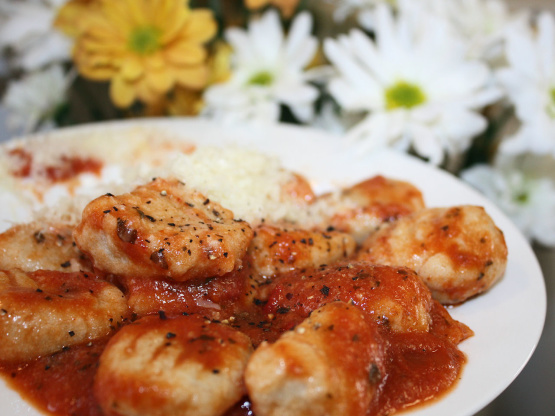 Posted for ZWT 7 and a tried and test recipes I've had for ages.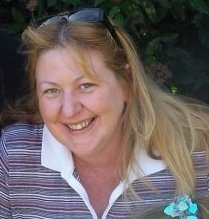 Top Review by Jubes
Reviewed for ZWT7. I made this recipe as stated, except for using sorghum flour and one teaspoon of xanthan gum in place of the regular wheat flour to make these gluten-free. The mixture was so wet, that I needed to add an additional cup and a half of flour (1 cup sorghum and 1/2 cup tapioca starch). I'm not sure if the amounts are a bit off in this recipe , as four eggs seems like a lot, or it was the changes to make this recipe gluten-free suitable. Having said that, these were fantastic!! Really enjoyed them, soft and cheesey served with a bottled Italina Pasta sauce and freshly cracked pepper and finely grated cheese over the top. Delicious!!! Photo also being posted
Mix all ingredients together until well mixed.
Roll dough into pencil-like rope about 2cm thick. Cut 4cm pieces.
Drop into boiling salted water. Let cook until gnocchi float on top.
Remove with slotted spoon. Toss gently with your favorite sauce. Top with romano cheese.