Rickard's Beer-Butt Turkey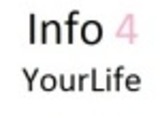 Hosting the Thanksgiving feast this year? Why not free up the oven for freshly baked pies and use the grill to roast a beer-butt turkey. Inspired by the flavours of fall, this recipe is made with Rickard's Dark, an English-style porter with a hint of Canadian maple syrup.
Directions
Preheat barbecue on high.
Remove neck and giblets. Rinse turkey inside and out then pat dry with paper towels. Rub the turkey lightly with oil, then inside and out with salt, pepper and Cajun seasoning.
Open your Rickard's Dark and place on a solid surface. Grabbing a turkey leg in each hand, plunk the bird 'cavity' over the beer can. Cover tips of drumsticks with foil to avoid burning. Insert digital thermometer into the thigh of the turkey.
Turn one side of the barbecue burner completely off and the other side to a medium-high heat. Place the Rickard's Dark beer-butt turkey on the side of the grill that is turned off so it is cooked by indirect heat. Balance the bird on the grill with its two legs acting as support.
Close the lid and grill over medium indirect heat for approximately 1 1/4 hours, or until the internal temperature reaches 170° F (77 °C) in the breast area and 180 °F (83 °C) in the thickest part of the thigh.
Carefully remove from grill, cover and let rest for 12-15 minutes before removing the Rickard's Dark can. Be careful not to spill, contents will be hot. Carve turkey and serve immediately.
Thanksgiving Tips & Ideas >