Rich Noodle Pudding (Kugel)
Coasty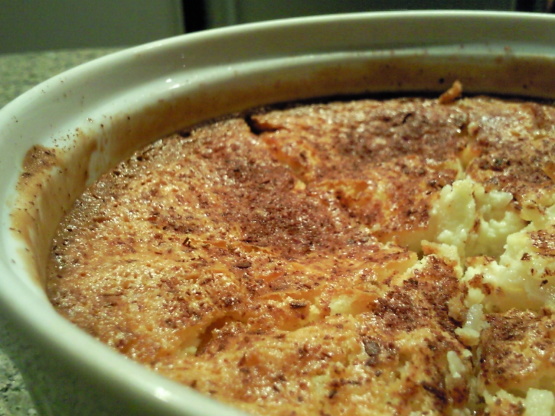 From one of my Mom's friends. She likes to use Pennsylvania Dutch brand for the egg noodles, baby fine. Diet later!

AMAZING. Nothing else to say.
Boil noodles according to directions on package and drain.
In seperate pot melt butter, once melted, take off the heat and add cream cheese and heavy cream.
Beat the eggs in a separate bowl. Add sugar and vanilla to the eggs.
Combine the eggs and cream mixture and pour into a large Pyrex baking dish.
Add the noodles and mix. Sprinkle with cinnamon to taste.
Bake at 350 degrees F. for 1 hour.