PaulaG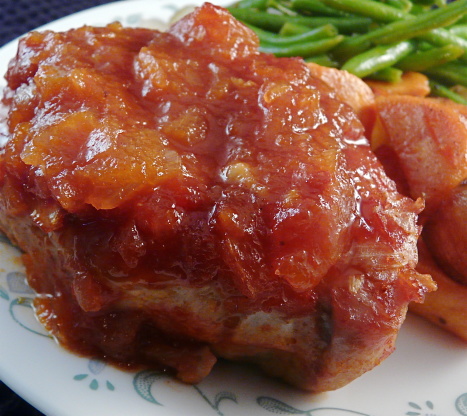 My dad loved pork, this is one of his favourite ways to prepared pork chops...try them you'll see, how good they can be...come on I dare you!...If you like it spicy add more of the spices.

Excellent chops and very easy to make. The flavour is much like a sweet and sour sauce, but tangier. I'll use this recipe again, thanks!
Preheat oven to 350°F.
Trim fat from pork chops.
Slash the sides with a knife, in two or three places.
Brown the chops in oil.
Place the chops in a single layer in a large cooking dish.
Blend all remaining ingredients together and pour over the pork chops.
Cover with tinfoil and bake for 1 hour in a 350°F oven.