Parsley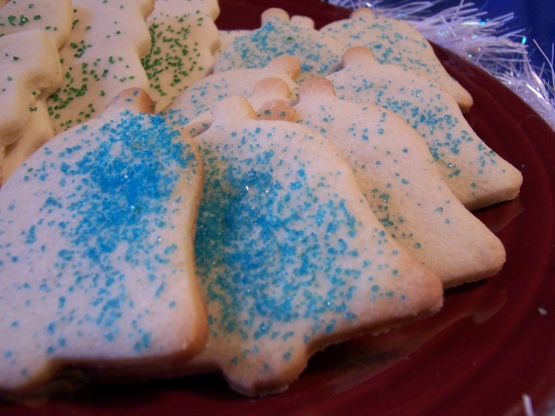 These get their richness from cream cheese and lots of butter. The dough is easy to make and is rather easy to work with, too! Prep time includes chilling time.
In a large mixing bowl, beat together butter, cream cheese, sugar, egg yolks and vanilla until smooth and creamy.
Gradually beat in the flour.
Cover and chill for 2-3 hours.
After chilled, roll dough onto lightly floured surface to about 1/4" thickness. Cut into desired shaped w/ cookie cutters. Place onto nonstick (or lightly greased regular) cookie sheets, 1" apart.
Bake at 350 for 10-12 minutes until lightly gold (NOT brown) at edges.
Cool for 5 minutes before moving to wire rack.