gailanng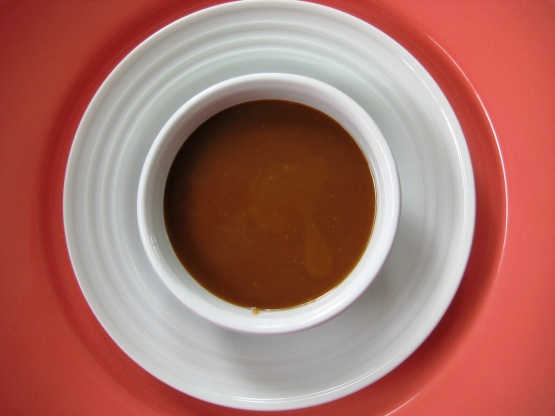 Rich with cream and butter, this is one your guests will NEVER forget! From an old LHJ magazine.

Fantastic flavour and easy to make, too easy!! I now make sure I have cream in the fridge so I can whip some up when the nagging from hubby & kids gets too much, lucky it tastes so good over low fat ice-cream :o)
Melt the butter in a saucepan over medium-high heat.
Add the sugar and cook, stirring occasionally, until sugar is melted and mixture is a deep amber color- about 4 to 6 minutes.
Remove from heat.
Gradually stir in cream.
Return to heat and cook until smooth, about 2 minutes.
Serve over ice cream or cake.