Rich Braised Chuck Pot Roast
Prep 30 mins
Cook 6 hrs 30 mins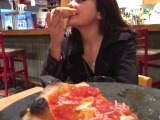 I have been trying for a rich, beefy, flavorful pot roast for years and unable to create exactly that until now. Finally! This roast is a simple cut of beef, inexpensive and full of flavor. This is a slow braising process in the oven. I added carrots, onions, and garlic in the last 1.5 hours and served with Creamy and Simple Mashed Potatoes for a wonderful Sunday night dinner.
Directions
Massage the roast with the seasoning.
Preheat the oven to 325 degrees.
Heat a cast iron skillet with bacon grease and sear the roast on all sides until browned.
In a Dutch oven add the roast and pour in the wine.
Place in the oven, covered, for 5 hours.
Check occasionally if additional wine is needed.
Remove roast and add the vegetables and beef stock and return to the oven for an additional 1.5 hours, covered.
Check for doneness, the meat should be extremely tender, and the vegetables roasted to an almost a caramelized state.
Remove from the oven and let the meat rest 10 minutes before slicing.
Serve with mashed potatoes and all the vegetables and jus on top.
Enjoy!
Reviews
Most Helpful
This is an excellent chuck roast! I think the bacon grease makes the dish. I also add 2 T. of tomato paste when adding the wine. Thanks for posting, Trinkets.

I made this last night and the family loved it. I followed the directions and made no changes. Myself actually said she was savoring it. I would recommend it.