Rich and Savory Cheese Pie
Prep 10 mins
Cook 50 mins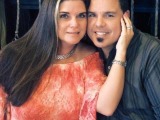 A rich custard pie made with cheddar cheese, similar to quiche.
Directions
Preheat oven to 425 degrees F.
Spread shredded cheese in the bottom of pie crust.
In a large bowl, combine eggs, cream and milk.
Season with hot sauce, salt, pepper and paprika.
Pour filling over shredded cheese in the pie crust.
Bake in the preheated oven for 40 to 50 minutes, or until golden brown.
Cool 10 minutes before serving.