Rich and Chewy Low Fat Brownies
Oparu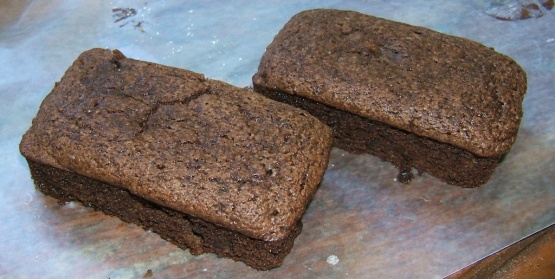 Amazingly rich and chewy, you would never know these are low fat. I have people asking me for this recipe whenever I make it. The applesauce is the secret ingredient in these delicious brownies! One suggestion I have to make them fudgier is to use a very high quality cocoa. I usually use Watkins or Epicure Selections and found a big difference from that and the kind you can buy in the store. It makes them a real dark chocolate in the middle and they are rich and chewy! This recipe also doubles well and will fit into a 9x13 pan.

These are incredible! I used this recipe to make my first ever batch of brownies from scratch (no more boxes for me!) and they were FANTASTIC. I LOVE using the applesauce (no sugar added kind). They came out moist and choclatey and actually got better the next day and the day after. They seemed to get moister and moister. This is my goto brownie from now on.
Cream butter and sugar in a large bowl using a hand mixer. Add egg whites, applesauce and vanilla.
Mix all other ingredients in a separate smaller bowl and add to the wet ingredients in the large bowl. Do NOT overmix!
Spray 8x8 dish with PAM and bake at 350 degrees for 30-35 minutes. ENJOY!